Accomodation
Bridal Car Hire
Catering
Celebrants
Christchurch City Websites
DJ's & Bands
Dress Makers
Florists
Health & Wellbeing
Makeup Artists
Photographers
Search Engines
Videographers
Web Design
Wedding Information Sites
Wedding Jewellery
Wedding Planners/Co-Ordinators
Wedding Stationary
Wedding Venues
Accomodation

Hereford Suites and Apartments
161 The Hereford - BRAND NEW! Luxury Boutique FIVE STAR Qualmark Rated Suites and Apartments in the heart of central Christchurch. Great option for somewhere special to stay on your wedding night.

HOLIDAY INN CITY CENTRE
Holiday Inn City Centre offers hotel accommodation in the heart of the CBD. Located just a short stroll to all key attractions. Visit Christchurch, gateway to the South Island this November for Cup and Show week, the city's premier event. A popular option for Wedding Receptions.
Bridal Car Hire
American Classic Limousines Ltd
This Classic 50's style 8 passenger limousine is fitted with all the latest luxuries including air conditioning, sound system, tinted windows, velour upholstery & red carpet service. The Limousine is fitted with white satin ribbons for all weddings. We supply champagne glasses and wine coolers.
Exclusive Classics
Offering a range of bridal cars available for your wedding day. Great Rates. Highly Reccommended by New Regent Studios.

London Cab Hire Ltd
Introducing London Cab Hire Ltd. Where you can hire an authentic London Cab for any occasion. We are based in the heart of the Garden City servicing Christchurch and the surrounding areas, we are also available for out of Christchurch occasions on request.
Vip Cars
Wedding Cars a specialty. And Service with a smile.
Catering

Cupcake Parlour
Cupcake Parlour cupcakes, the most charming of treats. A little piece of delightfulness to enjoy on your own or share with those that deserve a little pleasure. Great for weddings, corporate events and Pin-Up Portraits.
Celebrants
Gemma Dixon Marriage Celebrant
Newly appointed Marriage Celebrant based in Christchurch. Highly reccommended by New Regent Studios and a previous weding client.
Graham Jones - Marriage Celebrant
For Christchurch's Best Wedding Celebrants. Contact Graham Jones 03-322-6215
Julie Doornenbal Marriage Celebrant
Located in Christchuch New Zealand Julie Doornenbal is one of christchurch's highly regarded marriage celebrants.
Julie Lassen Marriage Celebrant
Looking for a Marriage Celebrant? Visit NZMarriages.com and you'll find out why Julie Lassen is such a popular choice. Her weddings are renowned for going without a hitch and has received many positive responses.

New Zealand Celebrant Directory
Your Celebrant is a trained professional with loads of local knowledge who will help you plan your special service and advise you of all your legal obligations.
Rita Townshend - Marriage Celebrant
Rita is a Marriage Celebrant with many years experience and she would love to help you create the wedding ceremony of your dreams.
Christchurch City Websites
Christchurch Central City Directory
Central City Directory the complete guide to Fashion, Food and Entertainment in Christchurch City. Christchurch central city has much to offer, supporting well over 450 unique retail businesses. You will find over 130 cafes, restaurants, bars and clubs and over 122 specialty stores.
DJ's & Bands
Bands For Hire
New Zealand Wide Entertainment Booking Agency.
Canterbury Functions
A one stop function shop for all your function requirements.

Capital Disco
Wedding, Corporate and Conference Entertainment Specialists, Wellington NZ. New Zealand Mobile disco & DJ. Primary school dances, Wedding DJ, Wedding Disco, Wellington Wedding DJ, Wellington Disco, 21st, NZ, DJ Wellington disco Wellington DJs Wellington DJ's New Zealand, DJ NZ.

Entertainment Directory
Find A Band offers NZ's finest live entertainment with bands and DJs for weddings, parties and events in New Zealand.

Rock Box Party Hire
Wellington Based DJ work, Digital jukeboxes, Party lighting, Karaoke hire. Great for weddings and special events.
Dress Makers
Wedding dresses and bridal gowns for all brides. Beautiful bridal gowns and bridesmaid dresses from Jane Yeh, Essense, Jean Fox, Roz la Kelin, 93 Collections, BE-joy, Venus, Idéale and more.
Please visit our www.bridesonthorndon.co.nz wedding dresses web site today to find that special wedding gown for you.
Costume Hire
Costume hire for those with the most discerning of tastes. Elegant fancy dress costumes to make the most of you for your next costume party. You can hire or buy any of the costumes, so you can dress up every day!

Glamour Direct
Glamour Direct offer's a wide range in various wedding dresses, bridesmaid dresses, mother of the bride dresses, veils, shoes and much more.... 100% New Zealand Owned and Operated in Halswell, Christchurch.

Wedding Dresses New Zealand
The website where it is easy to buy and sell wedding dresses, bridesmaid dresses, mother-of-the-bride outfits and all the associated wedding accessories that made (or will make) your day so special.
Florists
Acropolis Wedding Hire
Acropolis Wedding Hire Limited is a Christchurch (NZ) based hire company. We specialize in decorative items for weddings but our extensive range of products can be used to enhance any special event.
Bunts Florist
Ideally situated in historic New Regent Street, Christchurch City Centre, Bunts Florist offer a large selection of fresh cut flowers, gift wrapped potted plants, colourful hand tied posies, beautiful bouquets, traditional flower baskets, gourmet/ fruit gift presentations, stunning silk arrangements, mother and baby gift options, baby clothes arranged in colourful buckets, attractive boxes, wrapped bouquets & muffin cup cakes. Super Wedding packages available too at Bunts Florist Christchurch!!
Gifts Unlimited
All floral needs catered for, Wedding, Birthdays, Funerals and Balls. We take pride in creating new and innovative flower arrangements.
Joyflora - Bridal Flowers
Fresh flower bouquets and arrangements, and a large selection of loose fresh cut flowers from our coolers or potted plants gift wrapped for that special occasion, gift gaskets, helium balloons, soft toys, glassware, cards, magnificent patio roses and more... Flowers for Weddings and Special Occasions
NZ Flower Biz
Custom Flower Solutions.
Victoria Flowers
If you are looking for Beautiful Fresh Flowers You've found them.
Health & Wellbeing

Freedom Therapies stands for freedom from restrictions – physically, emotionally, mentally and spiritually – in all areas of your life. It may be as simple as having a therapeutic massage to release a locked up neck or back to give you more freedom and flexibility in your body. Or it may mean enjoying a session of Freedom Therapy which is a unique blend of massage therapy and emotional release techniques designed to relax your body as well as help you deal with a current emotional issue. This means body and mind can start healing on a deeper level. Or maybe you are fed up with a physical health issue such as chronic pain or illness, or feeling out of sorts emotionally, anxious, depressed, can't let go of the past or you really want to deal with an unhealthy eating pattern or an addiction, fed up with being in dysfunctional relationships … then you are ready for The Journey! The Journey is cutting-edge transformation and healing work pioneered by internationally acclaimed, mind-body-healing expert Brandon Bays. The Journey is a deeply transformational and liberating process and helps you achieve a more peaceful, happy and healthy life! Can you imagine feeling like this…?

Sparkle White Teath - Mobile Teeth Whitening
Now you can have that Hollywood smile without the hollywood price! Great preparation for you wedding day or photo session.
Makeup Artists

Angela Minson Makeup Artist
I have been specialising in Bridal makeup for 9 years and have an excellent reputation in the industry. I also have a hairdresser available, and we can both travel to you. We love creating a look just for you as we are all wonderfully different. Looking gorgeous, feeling gorgeous, being gorgeous, it's your special day and you deserve the best!

Body Business
For all your massage and beauty treatments. To us, beauty is an applied art!
Kate Holloway Professional Makeup Artist
Kate Holloway of K.H Makeup Artistry, Christchurch, has been in the makeup industry for 8 Years and is a fully qualified Make Up Artist and Beauty Therapist, having gained her qualifications at the Design & Arts College of New Zealand and The National School of Aesthetics respectively.
Photographers
Professional Wedding and Portrait Photography Studio based in Christchurch, New Zealand.

Assistant Directors
Your gateway to Film Production
Hayley Bowling
Professional Photographer and Makeup Artist
Jayson Kingsbeer
Up and coming photographer based in gisborne.
Kurt Langer Photographer
Christchurch Based Commercial Photographer.
New Regent Studios
Christchurch's Wedding & Event Specialist. Also available for Balls, Gradutations, Portrait, and Commercial Photography


New Zealand Photographic Web Site
Ivans NZ Photographic Web Site for Photography, links for travel, Photo contacts, RV's, motor homes etc.

Paul Michaels Wellington Photographer
Inspired wedding images and timeless memories, stunning portrait and engagement pictures taken with fun and style.
Paul's Camera Shop
New & Used Camera's and Photographic Equiptment plus the latest Digital Lab from Fuji (The Frontier) the prefered lab by photos.co.nz.
Pauls Camera Shop - Digital Prints Online
Pauls Camera Shop's advanced digital online printing service. Reccommended by New Regent Studios for all your printing needs.

Photo & Video International
New & Used Camera's and Photographic Equiptment.

Photography Links
World Directory of Top Photographers.

PhotoLinks
PhotoLinks is a free directory and portal service dedicated to providing easy access to as many photographic resources as possible. PhotoLinks was established in August 1997 to fill a void in the Internet photographic community for instant web site visibility and traffic.
Photos New Zealand
Photography & Fine Arts Located at 157a Gloucester Street, Christchurch, New Zealand. Corporate Portraits, Stock Photography, Wedding Photography, Ball Photography, Graduation Photography, and much more.
Queensberry Wedding Albums
Everyone has a unique story to tell. A Queensberry album tailors your photographs into a story told the way you want to remember it. Explore the Queensberry range for inspiration for your perfect day… Available from New Regent Studios Direct.

Twilight Photography
Twilight Photography is Based in South Africa. "I had the pleasure of working with Tyrone from Twilight Photography during his stay in New Zealand earlier this year and he is a remakable photographer and highly reccommended for your wedding day. Todd Flygenring www.photos.co.nz"
Vision Photography
Vision Photography provides high quality wedding photography, portrait photography, event photography and studio photography by photographer Luke Pilkinton-Ching, of Porirua, Wellington, New Zealand.
White House Wedding Albums
A large selection of different types of wedding albums. Prefferd Supplier for Wedding Albums supplied by New Regent Studios Ltd.
Zeroland
A New Zealand photography and photographers web directory.
Search Engines
We're a preferred vendor in the Christchurch, Canterbury Photographers section of Marketingtool.com.
New Zealand's Information Network is dedicated to providing you with informative unbiased information on Travel Tourism, Accommodation and Transportation along with comprehensive travel guides for popular destinations, activities and 'all things New Zealand'.
destination-nz.com - Go your way with the essential online New Zealand travel guide.
New Zealand travel guide with online booking enquiries for accommodation, attractions, tours, hire cars, restaurants, flights and maps.
City Apartments
Luxury inner city self catering apartment accommodation in the heart of Christchurch City tourism and business attractions.

Domainz
New Zealand Site - To search and register domain names.

Local Eye
Your online guide to Christchurch and Canterbury

New Zealand Sites
Search engine for New Zealand-based web sites.
New Zealand Yellow Pages
Let your fingers do the walking to find New Zealand Wedding Specialists.

PIPERS PIPERS Worldwide Listing of Patent Attorney
PIPERS Worldwide Listing of Patent Attorneys & Patent Agents; Trade Mark Attorneys & Trade Mark Agents, & Intellectual Property Attorneys
Sharon Lingham
Updating international and national celebrities as they come to New Zealand

Top New Zealand's Top 100
New Zealand's Information Network was established in 1995 (see About Us) and is dedicated to providing you with informative unbiased information on Travel Tourism, Accommodation and Transportation along with comprehensive travel guides for popular destinations, activities and 'all things New Zealand'. Our approach is not to compete with other New Zealand sites but rather to be a gateway for a variety of information presented in a concise manner.
Trade Find New Zealand
New Zealand Trade Services directory.

Visit the Official Site of Destination New Zealand
The Tourism New Zealand website is an introduction to tourism in New Zealand. Through this site, potential visitors will be able to learn about the diversity of what New Zealand has to offer and how their visit can become a fantastic experience.
Wikipedia
The Free Encyclopedia that anyone can edit
Wises - New Zealand Online Maps
Wises offers a comprehensive range of maps and guides for New Zealand, as well as an extensive supply of international maps and travel atlases.
Videographers
Bride and Groom Films
Geoff Gilfedder is avalible for Wedding Videos around the Christchurch and South Island area.
Digitales
Christchurch Wedding Videography specialists. They will capture the essence and exquisite memories of your unique day onto your wedding DVD.

Professional Wedding Videos
Jarred Waddams - One of Christchurch, New Zealands leading Videographers. Highly reccomended by New Regent Studios. Your Wedding Day - the most special day of your life. With so much invested in your day, do you really want to trust this moment to Uncle Bob? Why not give Jared a call for a non obligation free quote.

The Video Guy
Over 30 Years Experence - Professional and Friendly Wedding, Corporate and Special Events Videographer.

Wedding Bliss
Christchurch Wedding Videographer Suzanne Irvine.
Web Design

Hot Source IT & Web Development
We're a dedicated team with over 15 years experience in the IT industry. Our passion is ensuring our customers appreciate the full potential of their IT investment, reducing the fear of using their equipment and promoting enthusiastic attitudes for all the workers. How often have people in your organisation been reluctant to try something new, complete a presentation with flair or close a deal with confidence because they were afraid that their systems or technology would let them down?
Media 03 - Web Design
Christchurch Web Design Company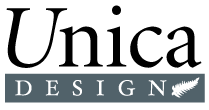 Unica Design
One of Christchurch's Best Web Design Companies. Located in Cashel Mall Christchurch. We chose Unica to produce our site for us and we have never looked back.

Wellington Photographer – Vision Photography
Vision Photography provides high quality wedding photography, portrait photography, event photography and studio photography by photographer Luke Pilkinton-Ching, of Porirua, Wellington, New Zealand.
Wedding Information Sites
Addictive Dance
Learn to dance some beautiful dance moves, dips/lifts to thrill and amaze your family and friends on your special day. No experience necessary.
Christchurch Wedding Centre
The Wedding Centre is a one-stop wedding information shop for everything associated with the pre-wedding, the big day and post-wedding activities. You'll find everything you need to know all under one roof in an easily accessible, high profile,inner-city location, currently open 7 days, at 93 Victoria Street, Christchurch, New Zealand.

Join The NZ Wedding Planner Bridal Club
Description: Free bridal club, wedding software (free trial), discussion forum, chat room and wedding homepages.

New Zealand Wedding Directory
Helping thousands of couples plan perfect wedding days in New Zealand.
NZ Bride
NZ Bride is New Zealand's most comprehensive wedding planning website. It's a website designed to aid wedding planners with their wedding from START to FINISH. NZ bride was launched in 2005; it is the complete resource website for anyone involved in planning a wedding in New Zealand. It's professional design and navigation makes it easy for anyone to use.
Party Planning Mag
A online magazine about how to plan parties and weddings in NZ.
Riana and Daniels Personal Wedding Site
Riana & Daniel were married in Christchurh on the 4th November 2005. This is their personal wedding site.

The Premier Wedding Expo
Christchurch Premier Wedding Expo 20-04-2008 Christchurch Convention Centre - CBD Show Time : 10am - 4pm Visit one of NZ most popular Wedding Expo. The Christchurch Premier Wedding Expo is an Event not to be missed. Meet leading Exhibitors from New Zealand and Overseas showcasing the Industries latest products and services. It's the perfect Expo for everybody who is planing a wedding. Stay up to date with the newest fashion, trends and venues.
Total Experience
We take the most exciting, indulgent and inspirational activities from around New Zealand and turn them into unforgettable gifts.
Wedding Essentials
A online database of Essential Wedding Services such as Photographers, Celebrants, Cars etc..
Wedding Infomation Site
Welcome to WEDDINGS.CO.NZ, New Zealand's premier on-line wedding magazine and directory - we have everything that you need to plan your perfect wedding day!
Wedding Jewellery

Charis Jewellery & Accessories
We specialise in handmade wedding and occasion jewellery and hair accessories, from single beaded hair pins to elaborate jewellery sets.

Clara Jewellery
Since 2002 Clara Jewellery has been working together with Brides around New Zealand and Australia, designing and customizing the wedding jewellery and bridal accessories to match each style.

Pearl Emphasis
Pearl Emphasis supplies high quality pearl and exclusive international branded jewellery to both New Zealand and Australian retailers. The ready made jewellery ranges we supply include earrings, bracelets/cuffs, necklaces, pearl enhancers, and hair pieces. While most of the ranges have pearls as the focal point, not all pieces feature pearls - there is something for everyone and every market!
Wedding Planners/Co-Ordinators
Weddings New Zealand - Wedding services & New Zealand weddings - NZ Wedding Planner
Free bridal club, wedding software (free trial), discussion forum, chat room and wedding homepages.
Acropolis Wedding Decorators
We have a wide range of decorative products including chair covers, wedding arches and red carpets.

Atmosphere Wedding and Event Planning
As a wedding planner in Christchurch, New Zealand, Atmosphere offers full bespoke wedding planning services, wedding day co-ordination, supplier searches and bridal consultancy. All the help and advice you need for stress-free wedding preparation and an elegant, beautiful wedding, civil ceremony or civil partnership, that's memorable, personal and just perfect.
Green Angel Weddings
Green Angel Weddings is New Zealand's complete wedding coordination Company. All weddings and honeymoons are designed for each couple by our specialist wedding planners. We have had experience with couples from all parts of the world and designs simple elopement weddings to large weddings with guests. An exotic South Pacific wedding and honeymoon in "Clean, Green" New Zealand is 100% pure romance.
Wedding Acts
Singapore Based wedding Planner. Available to plan your pre-photo trip to amazing scenic locations such as Australia, New Zealand, Fiji, the options are endless.

Wedding Planner
Emma Newman Wedding Planning and Co-Ordination. I am a Christchurch based wedding planner providing co-ordination of weddings throughout the South Island of New Zealand. I have local knowledge of suppliers and can help provide initial advice, plan your entire wedding or just advise on one-off issues.
Wedding Stationary

Invites New Zealand
We'll craft for you beautiful, handmade wedding invitations as well as invites for other special occasions and our craft supplies online shop is well stocked with all you need if you want to make your own.
My Wedding Store
High Quality Wedding Favours & Supplies Proudly New Zealand Owned and Operated
Photo Maxing Cards
Specialists in custom designed wedding invitations, stationery and photo thank you cards at affordable prices.
Wedding Venues
Huntley House
Christchurch Wedding Reception and Ceremony Venue. Located in Upper Riccarton in a home built in 1876.
Kavanagh House
Boutique lodges offering luxury accommodation in Canterbury, New Zealand are absolutely amazing; especially boutique luxury lodges in South Canterbury, New Zealand. Great place to have your Wedding and/or Wedding Breakfast. Amazing location to have your wedding photos taken.

Langdale Vineyard Restaurant
Langdale Vineyard Restaurant is an attractive country restaurant with rose and lavender gardens nestled among vineyards on Langdales Road about 20 minutes from Christchurch.

Nautilus Restaurant
Our stunning location, spacious restaurant and large lawn on the water's edge also make Nautilus Restaurant a perfect wedding venue or function venue that will impress your guests. Located in Auckland New Zealand.

Newbery Lodge - Function Centre
Newbery Lodge is a gracious homestead oozing ambience, quality and the elegance of a 1920's stately home. Set in the magnificent tranquil gardens, only five minutes from the bustle of the city, Newbery Lodge is the prefect setting for weddings, functions and events.
Northbrook Musuem & Rossburn Receptions
Rangiora and North Canterbury wedding, function and conference center "Rossburn" is the perfect venue for your next celebration. Just ideal for all parts of a wedding: Ceremony, Reception, Dance & Photos. Situated just 25kms north of Christchurch.
Riccarton Park Weddings & Function Centre
Our wedding centre is situated in a beautiful parkland setting, and offers a wide selection of indoor venues and outdoor areas.
Rossendale Restaurant & Lansdowne Homestead
Lansdowne is a fully restored homestead set in 2 1/2 acres of beautiful gardens. The setting is ideal for weddings and special occasions. Its privacy and convenience to the city makes it very attractive for "off site" corporate meetings.
Terrace Downs - High Country Resort
For the most romantic of weddings, the most picturesque of back drops, and the most spectacular wedding photos, Terrace downs can not be surpassed! We offer full catering, a secluded alpine environment, and friendly, attentive staff that that will go the extra mile to make sure your special day transpires just as you dreamed!
The Manor (Christchurch)
Enjoy delightful bed and breakfast accommodation amidst the classic elegance of Christchurch's most beautiful historic hotel. An ideal wedding and conference venue with function facilities. Come inside to find out how The Manor can accommodate you.
Trents Vineyard Estate
Trents has become renowned as a superb Wedding Venue, set amidst grapevines, paddocks and mature trees, close to the Christchurch city boundary.

Wedding Reception Venue Directory
With the most comprehensive list of wedding reception venues in Christchurch and Canterbury you can be sure to find the perfect venue for your wedding day at Perfectvenue.co.nz.
Wilsons Mill Garden
Wilsons Mill Garden is the perfect setting for your wedding. With it wide open spaces and beautiful backdrops. Bookings are essential for both functions and or photographs in the garden.